1 tag
March 16th - Crucified Barbara & Crash Diet @...
1 tag
March 22nd - Deer Tick @ Sister Bar
1 tag
April 5th - Thao & Get Down Stay Down @ Launchpad
Lacking. Slacking.
My plan for 2013 was to actively try to attend more music events then I had been seeing.  While I have been really scanning and watching the calendars I just have not made it to the shows I planned.  Some were because they sold out or I ended up otherwise obligated at the same time. But then there are the ones that I just didn't go to.  No reason, just Lamed Out. I also forgot to document a...
1 tag
Jan.18th 2013 - Low Spirits
Great Depression (abq) Mr. & Mrs. Jones (abq) Porter Draw played this show as well. 
Low Spirits - Jan 5th 2013
Elevator Boys (Albuquerque NM) The Johnny Cats (Albuquerque, NM) Chinese Love Beads (El Paso, TX)
1 tag
First show of 2013
This was an easy one.  The Porter Draw played. Burt's Tiki Lounge 1/4/13 Jenny, Amelia and Whitney (Beautiful songs and amazing voices right here in Albuquerque.) Shoulder Voices (Albuquerque music scene staples)
Some thoughts on thinking. →
schlomo: jayparkinsonmd: Many people have gone through this process of self-discovery at various ages. Sometimes it hits us when we're 20, 36, or 86. But each person I'm sure stumbles through it differently. Here's what I discovered and what's helped me: Write a personal mission statement and keep it open in your browser and read it slowly every morning. Revise it as often as you see fit and...
1 tag
1000 Burpies in January.
I have decided to partake in this madness.  I will some how try and document all of them too.  Just to make it more stupid.  In case you want to know what the hell a burpee is.
1 tag
Tagging Live Music.
This year I am going to try to keep track of all the bands I see.  Large or small.  I think it will be fun to look back on at the end of the year and see who I saw and where.  Maybe it will make me pick up the pace and see some shows I would not usually see.  Maybe not.  I will use the tag #LiveMusic.  I will include bands I see when my band is playing.  Seems fair. Lets see how it goes.
1 tag
1 tag
"Consider Pandora and Spotify, the streaming music services that are becoming..."
– Articles: Making Cents | Features | Pitchfork (via schlomo)
8 more sleeps until Christmas.
That means I have about 7 days to figure out how to not ruin the holiday for everyone else while trying to not completely implode at the same time. 
1 tag
I should be in the movies.
A couple days ago my co-worker asked me if I had ever been in a movie.  I said "No, but I think I will make it happen."   So now I begin trying to figure out how to be an extra in a movie.  My goal will to be more then a person in a crowd in the background, but less then a speaking part.  Lets see how this goes.
2 tags
New York, why not.
Jetblue has finally come to Albuquerque.  They are offering $66 flights to NY.  I know what I am doing in May!
Hi My Name Is Dandee
Hi my name is Dandee.  I thought you looked interesting so here I am talking to you.   How exactly does a 38 year old man make new friends?  I can have a conversation with just about anyone.  I have stories to tell and more importantly love listening to yours.  To add to the difficulty I tend to hang out in loud and dark environments with people 10-15 years younger then me.  Of course, having...
1 tag
1 tag
Live Here.
I live hear and I love here, I have done everything here. But these days I consider trading this cool mountain breeze for the rumble and hustle of the city.
1 tag
Im crowned the "poster child for the scooter... →
Two Stroke Trek - Local IQ August 2012 →
A little article about the Scooter Cannonball Run
1 tag
1 tag
1 tag
The Local-IQ wrote up a little something about me... →
Gloss Salon ABQ opens its doors. →
My friends opened their own salon last week.  I couldn't be happier for them.  Please check it out and share.
1 tag
Georgia on my mind.
Its hard to believe that 11 short days ago I started off on a 200cc vintage style scooter to conquer the US landscape from Coast to Coast.  There are so many stories to tell and thank yous to be made.  But right now its all still swirling around in my mind providing me with a grin like I haven't had in a long time.  The trip was not without its problems.  Holes in pistons, crashes and being...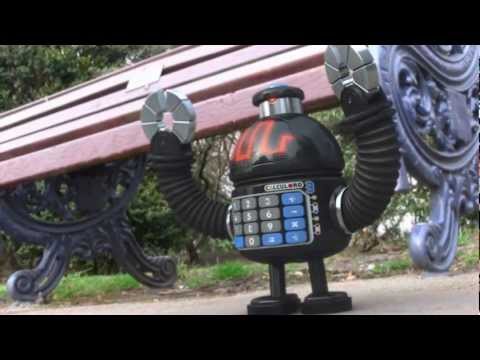 1 tag